Are the 70s back?
Kiss your skinny jeans goodbye and say hello to bell-bottom pants!
Funkshion Fashion Week has arrived in Miami and has taken over Wynnwood. The New You Team had the opportunity to attend the Style Mafia fashion show last night and W-O-W we loved the collection!
The event started with a private blogger meet-up at 7:00 p.m., bringing in popular Miami bloggers like Angeles Alumna, Kelly Saks from Kelly's Kloset, and Daniela Morgenstern from Danirulis.
    The show started at 9:00 pm sharp. Simonett Pereira, brand creator, created a collection full of whites and baby blue hues. To add some spice she threw in black and nudes. Trends like bell bottom pants and off-the-shoulder shirts took over the runway at Studio 255.      
  We saw these trends pop up not long ago at last fall's New York Fashion Week. The SS16 runways like Dan & Corina Lecca and bloggers all over the world are stepping into the 70s style trends.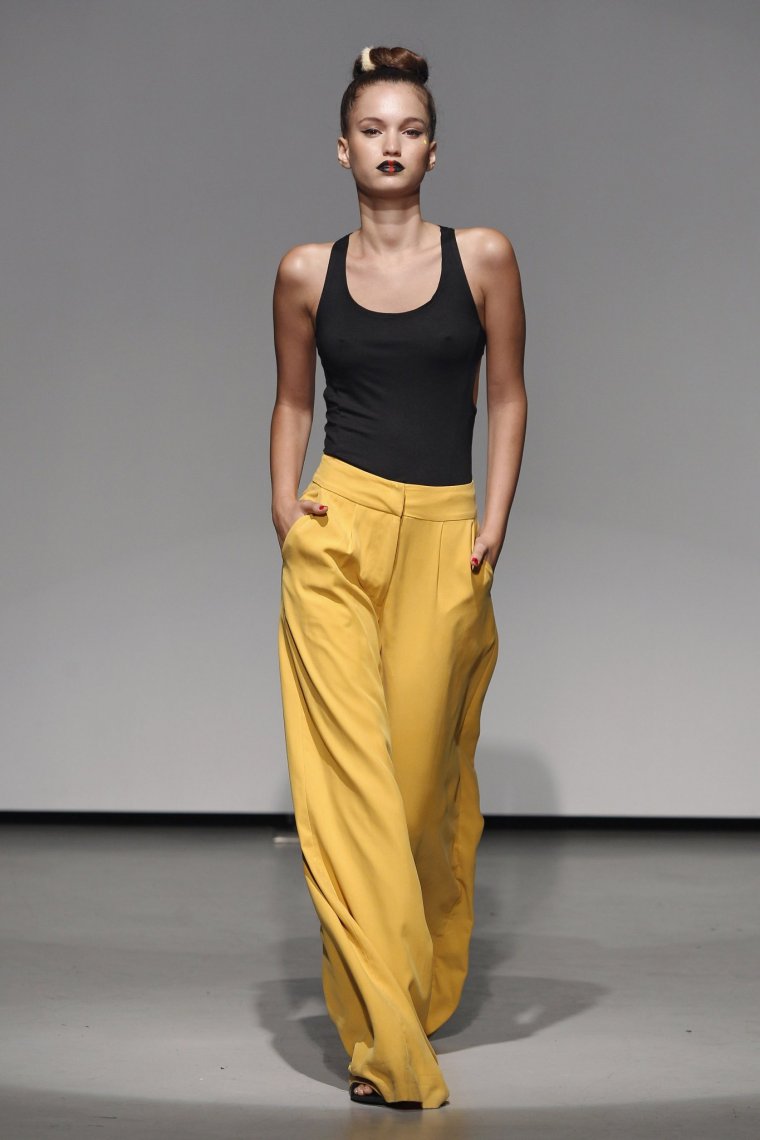 Hey! If trend-setter and style guru Rachel Zoe is wearing bell bottom pants, you bet this trend is going to go viral on 2016! (Although in the blogging world, it's already viral)
Off-the-shoulder tops are also a big trend that are making a statement these days. With summer around the corner, don't be surprised to see this trend in every store window at the mall.
It seems that the trends that rose to fame back in the 70s are coming back to our closets. We don't know about you guys, but here at New You we are loving it!
Btw! If you loved the Miami-based Style Mafia's collection, it's already available at their online shop www.stylemafia.us and their Wynnwood store!
Follow us on Facebook and Twitter for more pics and videos from Funkshion's Miami Fashion Week.
Cover Photo Credit: www.aolivaphotography.com
PROMOTED STORIES
MORE NEW YOU