James Cameron Announces 4 Avatar Sequels
Not one, not two, not three but FOUR more epic 3D Avatar films! Director James Cameron made it official on stage at CinemaCon that the sequels are in fact in the works and set to release in 2018, 2020, 2022, and 2023.
Speaking at CinemaCon, Cameron said: "We have decided to embark on a truly massive cinematic process."
"I've been working the last couple of years with a team of four top screenwriters to design the world of Avatar going forward: The characters, the creatures, the environment, the new cultures. So far, the art I'm seeing, is in pure imagination, really far beyond the first film."
"It's going to be a true epic saga," he gushed with excitement.
It's about time we get to return to Pandora. The original 2009 fantasy blockbuster was the highest-grossing film in history AND the first film in history to surpass the $2 billion mark at the box office. It earned $2.8 billion, to be precise.
The Hollywood Reporter notes the return of Sam Worthington and Zoe Saldana to the film series as both actors have finalized deals to reprise their characters. I hope to see Jake Sully's little blue Na'vi babies!
For a blue alien couple living in a far off universe, they really do act like humans … and this is why we can't wait to see them again!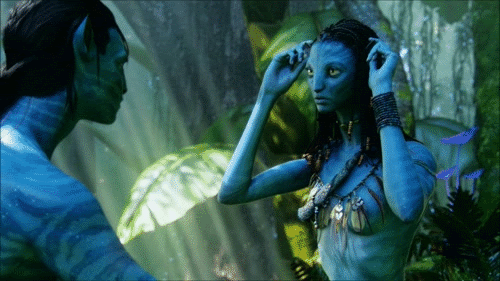 Cover Photo: 20th Century Fox
PROMOTED STORIES
MORE NEW YOU