Jennifer Aniston Is the World's Most Beautiful Woman!
The 47-year old Friends and film star has landed the golden title of People Magazine's World's Most Beautiful Woman for the second time. Jennifer Aniston was first crowned back in 2004, and now she says "I'm very, very flattered" about her second run. "I thought, 'Oh my God,'" gushing in her cover story, "There was this sort of very excited, teenage-y kind of moment."
She joins Jennifer Lopez (2011), Beyoncé (2012), Gwyneth Paltrow (2013), Lupita Nyong'o (2014), and Sandra Bullock (2015), top A-listers who have snagged the coveted title over the past few years.
Jennifer Aniston is one of my favorite all time actresses. She has never been one to flaunt and flash her way through Hollywood and exudes class and confidence. In fact, the title of the article is "The Gorgeous Girl Next Door and Her Joyful New Life". She seems very down to Earth and even goes above and beyond as a philanthropist, supporting more than 20 amazing causes. She is most known for her work with St. Jude's Children's Hospital, Doctor's Without Borders, and the Haiti Relief effort, and animal rescue, Best Friends Animal Society.
Aniston speaks a lot about her health and happiness in this issue of People where she insists she feels her best when she's healthy and strong. She tells a story of when she first started acting and an agent told her she didn't get a part because she was "too chubby."
"I was like, 'What?!' But my diet was terrible," she says. "Milk shakes and French fries with gravy," she said laughing. "It was a good thing to start paying attention." Now she mixes it up by exercising at least six days a week for about an hour each day and watching her diet, with a splurge here and there, wink.
I can't wait to read more about her fitness and health tips as well as her happy marriage – which is always under the magnifying glass – and more from America's sweetheart, Jennifer Aniston, who totally deserved this title.
We are so happy for you!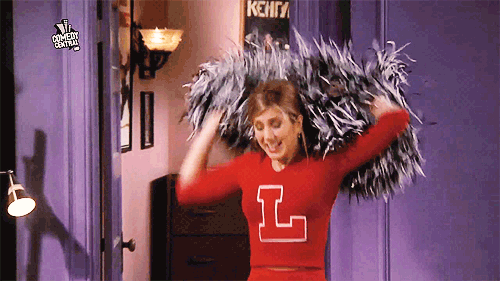 PROMOTED STORIES
MORE NEW YOU