Kit Harrington apologizes to fans
SPOILER ALERT!
I guess Ygritte was wrong after all because Jon Snow did know something, and it was huge on last night's episode!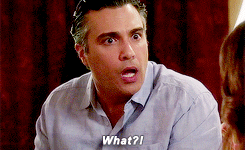 Those of you who watched the second episode of the sixth season of Game of Thrones last night clearly jumped with excitement when the episode ended, and it was revealed that Jon Snow will live on! Well, technically he did die but was brought back to life by the Red Priestess Melisandre.
I did predict this last week! *Pats self on the back* I knew he couldn't remain dead; he is one of the, if not THE, most important characters on the whole show.
So in the midst of Jon Snow's revival, the actor took to social media and apologized for lying to fans about his character's fate. He added that he was pleased with the way people reacted about his character's short death.
Now the question is, will Jon Snow remain the same lovable do-gooder he used to be or will bringing him back to life affect his personality and transform him into something else?! We'll have to tune in for the rest of the season to find out!
Cover Photo Credit: Shutterstock
PROMOTED STORIES
MORE NEW YOU