The Fabulous Life of Whitney Port
From her Teen Vogue days on The Hills to her Diane von Furstenberg era on The City, we couldn't help but to love the chicly darling Whitney Port. Since then, the starlet has run the gamut in terms of success; fashion designer, author, and wife are just a couple of her titles.
With the wide success of her clothing line, Whitney Eve, her lifestyle website, WhitneyPort.com, and all the other obligations that come along with being a major It girl, Port has also met and married the man of her dreams, planned a wedding, and even helped to design herself a stunning wedding dress. Talk about doing it all.
New You had the chance to chat with the fashion guru about her new partnership with Palm Breeze, the importance of girl time, what it's really like being a fashion designer, and her advice for brides-to-be. We also spanned across topics such as Spice Girls, celeb crushes, and the age old question, Nsync or Backstreet Boys?
New You: First off, tell me about your collaboration with Palm Breeze?
Whitney Port: Palm Breeze and I have partnered to bring back girl time. We've shot all these cool videos and fashion and beauty tips. If you Shazam a can of Palm Breeze, you get access to all these tips. It's all about what to wear on your girls' night out, or some cute girls' night out ideas instead of just going for dinner or getting a drink. We're really trying to make girl time more fun because we all know how crazy life can get, and we don't always make time, but when we do just think how much better we feel afterward.
NY: That's awesome that you're involved in so many different things. Let's talk about your fashion line. What makes Whitney Eve unique?
WP: It is unique because it's prints and silhouettes. For me, I always gravitate towards printed clothing. I love to mix and match with it, and that is what my line is all about. It's all about either being matchy-matchy or pairing one print with another. Also, my fabrics are just really soft and cozy and comfortable and wearable. They are really cute looks that can be worn with a denim jacket during the day or a moto jacket out at night.
NY: You have a long roster of celebs that wear your line like Rihanna, Gigi Hadid, and Alessandra Ambrosio, who else would you like to see wearing Whitney Eve?
WP: It's more just the everyday girls that I'd like to see it in. Last week, I was in Santa Monica and I saw someone wearing a pair of navy shorts with navy lace trim. It makes me excited that people went out and chose to buy it.  
NY:  What is one thing most people don't know about being a fashion designer?
WP: That it is not as glamorous as it looks. It takes a lot of work, and there's a lot of detail that goes into it. Every garment that is made, there is so much time and energy put into that. Into the fit, the fabric, the trim, into the buttons. You wouldn't even believe how many different hands it touches before it gets online or into any of the stores.  
NY: What is the most prized possession in your closet?
WP: It used to be my Burberry black leather jacket, but I would say now it's my Paul Andrew shoes that I wore to my wedding. I have no idea when I'll wear them again. I feel like I'll be too nervous to wear them again because I don't want to ruin them. Those shoes are my favorites.
  NY: Speaking of your wedding, Congratulations! Everything about your wedding was absolutely gorgeous, especially your dress! How did you know that dress was the one? WP: Well, I designed it from scratch with a designer. I had done so much Pinteresting and research and trying on dresses and I just finally decided on a silhouette that I liked. I checked with the designer to choose a fabrication that worked well with the silhouette. We had multiple fittings, and it just took shape from there. NY: Did you know that you wanted the hi-low style from the beginning?  WP: No, I gave him that as inspiration, and he decided to run with it.          
NY: Since its coming up on wedding season, do you have any advice for brides-to-be?
WP: Get a wedding planner. I think it's worth all of the money. I would also say don't sweat the small stuff. I know everyone says that but you really have to get your priorities straight. I was talking to my sister last night about something as simple as invitations. I've been seeing a lot of people doing e-vites lately. You have to choose what's important to you. So that you don't get so caught up in all the details and miss what's actually happening.
NY: Are there any other exciting projects coming up on your radar?
WP: My most exciting thing right now for me is that I'm able to share my bridesmaids' robes and my wedding robes on my site right now. I designed these special printed robes for all my best friends and family members to wear during the day of my wedding to get ready in. I made them in some exclusive prints on my site. I feel like I get to be a part of people's special day, and that's really cool for me.
NY: To end the interview on a fun note, we are going to do a New You lightning round…
 NY: Yoga or Spinning?
WP: Spinning
NY: Chanel or Dior?
WP: Dior
NY: Celebrity crush?
WP: Devon Sawa
NY: If you had to choose, which Spice Girl would you be?
WP: Baby Spice
NY: Nsync or Backstreet Boys? 
WP: Nsync, all the way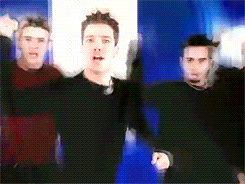 Stay connected with Whitney Port:
Personal Website: whitneyport.com
Fashion Line: whitneyeve.com
Facebook: Whitney Eve Port
Instagram: @whitneyeveport
Twitter: @whitneyEVEport
PROMOTED STORIES
MORE NEW YOU