What will Jon Snow's Fate be?
Last night was the most awaited night of the year. Game of Thrones season 6 premiered and all social media outlets exploded with tweets, photos, and comments. SPOILER ALERT! If you did not watch last night's episode, YOU KNOW NOTHING! What are you waiting for?! Refrain from reading this article, it contains information from last night's episode.
Aria is blind, Daenerys was taken by the Dothraki, Sansa escaped Ramsey, and JON SNOW IS DEAD!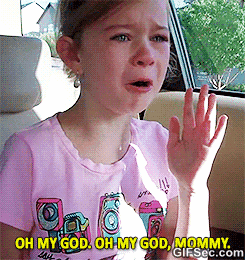 When Jon Snow got killed on the last episode of last season, many of us cried our eyes out. Many are still in denial. Jon Snow can't be dead.
Because many of the Game of Thrones fanatics are probably still in denial, I did some research and there are a couple of theories of how Jon Snow will remain alive for the seasons to come, including this one!
The Red Woman Theory
We all know this lady is crazy and has some weird power– she burned a girl last season! It appeared she had some weird affection for Jon Snow, so the obvious is she will bring him back to life! How could we not think of this before? It is the hope we have all been waiting for. But, people are saying if this happens that he may wake up to not remember who he is or with a totally different personality!  Melisandre seems like a critical character for this season – unless her taking off the necklace and becoming a 200-year-old lady in seconds means that she will be found dead on the bed. Let's pray it doesn't happen! For our mental sanity and Jon Snow's life!
Jon Snow the Direwolf
Many believe that Jon's soul will 'warg' into his Direwolf. This might sound pretty crazy but in reality, it might be the best we can get if Melisandre can't bring him back. However, if he becomes a direwolf, will he ever come back again in human form? His body is dead so the only option left is if he steals someone else's body. If this is the theory the writer will go with, let's hope they have something in mind we haven't thought of! We wouldn't want our beloved Jon Snow stuck as a wolf forever.
Jon, the White Walker
If he can't be brought back to life and his soul wont warg into the direwolf, how about if Jon Snow becomes a dead walker? Let's pray the Red Priestess brings Jon Snow back, because who would want Jon as an evil White Walker? NO! Imagine that chaos. I can't grasp the thought of Jon being an evil white walker, with the exception that if he really becomes one, he comes back stronger than ever, invincible obviously! And the leader of the White Walkers!
It's still hard to believe that the writers of the show killed the most loved character. Although, we had to know something like this was coming because of the red wedding and Ned Stark. They always kill the character's we love the most, with the exception of Joffrey, who was a very disliked character.
What are your theories about Jon Snow's death? Do you think he will be brought back to life?
Cover Photo Credit: HBO©
PROMOTED STORIES
MORE NEW YOU