Beauty is Now One Sip Away
For those of you who feel like scarfing down a bunch of tablets for clearer skin or longer hair is torture, we have something better for you. Try drinkable beauty products! Today, there are more and more beauty products that are meant to be ingested showing up in the market and testimonials are stating they are quite tasty!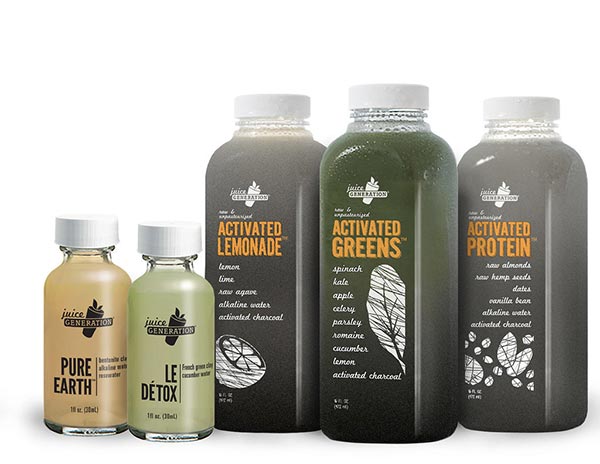 The CHARCOAL BEAUTY BOMB
Activated Lemonade
Get healthier, glowy skin and fresh breath with Juice generation's Activated Lemonade. Its main ingredients are lemon and charcoal. Lemon helps with keeping hydrated while charcoal helps with detoxification. Its other ingredients are lime, raw agave, and alkaline water.
Activated Protein
This tooth whitening protein drink is made with raw almonds, vanilla bean, raw hemp seeds, dates, alkaline water, and activated charcoal. It helps manage weight and balance sugar levels.
FOUNTAIN
One of the most popular beauty drinks is Fountain. Its unique vegan-friendly formula is free from artificial colors and flavors. It is sweetened with Xylitol, a sugar alternative that helps reduce tooth decay. Studies show that it helps fight aging since one of the ingredients is a concentrated supplement, 10x Hyaluronic Molecule, that helps your skin look "plump and happy from within".
BEAUTY DUST
Add a teaspoon of this powered blend to 8oz of your favorite smoothie, water, or tea, for glowing skin, shiny hair, and "twinkling bright eyes". It is said to have alchemizing elements that help preserve youth. Its ingredients are Goji, Rehmannia, Pearl, Schisandra, and Organic Stevia.
PRECIOUS
This one might sound humorous but here's a Japanese beer that targets women for better looks and health. It is said to achieve similar results to eating better and putting on sunscreen with ingredients including as five percent alcohol and two grams of collagen.
I'm definitely trying the Charcoal Beauty Bomb line. What do you think about drinking beauty products?
PROMOTED STORIES
MORE NEW YOU