How To Put On Foundation Like A Pro
Forget everything you think you know about foundation. The steps to flawless makeup have come a long way since the "caked-on" look we used to see. The "no-makeup makeup" trend is here to stay and it's a look that most beauty enthusiasts wish to achieve. Knowing how to apply your foundation the right way can be the difference between flawed and flawless skin.
Beauty companies are formulating liquid foundations that are as light weight has moisturizers, allowing the foundation to glide onto your skin in a way that leaves your skin looking flawless every single time.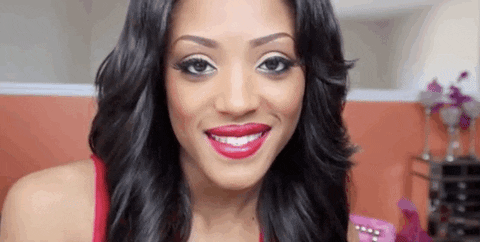 You can only watch so many YouTube tutorials before you completely confuse yourself. Here's how to put on foundation the right way:
Always seek assistance from the beauty advisor at the drugstore or your local Sephora or Ulta. It's important to test the color on your jaw line or cheek to ensure that the color matches you perfectly. I have a very high tolerance for many things, but one thing I can't stand is seeing someone who is five shades darker or lighter than they really should be.
Your face is a blank canvas before getting ready for the day. Making sure that your skin is cleansed and moisturized will set the perfect foundation for your foundation. Additionally, take it a step further and use a primer to mattify your skin and minimize pores. This will ensure a seamless finish as well as keep you cool all day long.
For every day wear, apply a light layer of foundation and concealer in order to hide any breakouts or scarring. For more of a full-face coverage, use a sponge like the beauty blender to evenly distribute the foundation all over the face and neck without looking too overdone. Don't forget to blend well with your fingers, beauty blender, or brush to remove all harsh lines.
Foundation first, Concealer after
Always apply your foundation prior to your concealer. If not, you'll end up using way more concealer than you actually need. Also, the base of the foundation keeps your concealer crease-free. Find a concealer one to two shades lighter than your complexion and apply under your eyes and in your T-zone area for the perfect highlight.
Finish off with a Face Powder
Please don't ever forget to seal the deal with a face powder. If not, you'll be looking like an oil-truck before the end of the day. There are tons of setting powders that minimize the shine and leave you looking fresh for the entire day. Also, set your concealer right after you use it to keep it in place as well.
Cover Photo Credit: Shutterstock
PROMOTED STORIES
MORE NEW YOU