Why You Should Be Baking Your Hair
If your favorite hairstyle consists of some kind of heating tool, you'll probably want to read this.
While we're all aware that too much heat on our hair can never be good, it turns out we've been causing way more damage than we thought.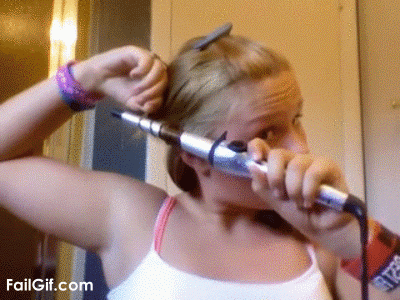 FYI: We're basically microwaving and frying our hair and that can't be good.
Matt Fugate from John Frieda Salon stated that "Microwaving is when you use a tool at too high of a temperature with the wrong product in your hair. It's sizzling and being zapped into a shape, which causes a rapid heat up and cool down and doesn't allow for hair to set in its form."
Guilty as charged.
Just in case you aren't aware of the effects that heat have on your hair, here's a little reminder:
Severely dry and brittle hair
Split ends
Hair will not return to natural state after washing
Hair breakage
Flat and dull hair
But not to worry, an alternative method can be used to achieve your curls without setting off your smoke detector.
Baking is the latest trend that's sending waves throughout the beauty world, and unlike makeup baking which we can't get enough of, this one doesn't involve the use of loose powder.
Baking is a method that will evenly distribute heat all throughout your hair at the same level of intensity. It's as simple as applying heat protectant all over your hair followed by using the heat tool of your choice (flat iron, curling iron, or wand) and placing it on the lowest setting possible. While this process will take much longer because it requires you to hold the tool on each section of your hair for a longer time than usual, the damage will be much less severe.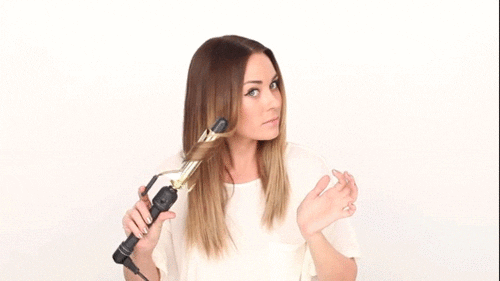 Also, after baking your hair, you'll realize that style will actually last longer too. It's a win-win!
If your lock have already experienced some heat damage, there are some steps you can take to repair it:
Apply leave-in conditioners and deep conditioning treatments frequently to retain moisture
Use heat protectant before applying heat, always
Trimming the ends of damaged hair
Hot oil treatments
Air-dry your hair as much as possible to avoid using as much heat to dry
Now, get to baking. The hair kind, of course.
Cover Photo Credit: Shutterstock
PROMOTED STORIES
MORE NEW YOU