Lea Michele Goes Topless
Lea Michele's acting career took off due to her good-girl role as Rachel Berry on Glee.
But Lea's last post on her Instagram defied her good-girl image as she posed topless on the beach.
The 29-year-old Scream Queen beauty looked absolutely stunning with her coyly disposition as she stood with her bare back showcasing her rib cage tattoo. However, as it turns out, Lea Michele was actually doing an international photo shoot as she also posted a shot getting ready with her glam squad.

Celebrities such as Kim Kardashian and Chelsea Handler have also posted topless images that sent massive waves throughout social media.
While all these celebrities are completely different, in order to bare it all, they all share a common factor: confidence. It has become increasingly challenging to have self-confidence in a time where beauty is mostly based on outward appearance. The social media age has allowed women to feel inadequate because they are constantly comparing themselves to others.
However, true self-confidence is a trait that starts from within and blossoms progressively with time and practice. If you're on a self-confidence journey, and you wish to someday have enough confidence to strip down on the beach like Lea, here are some tips.
The first step to self-confidence is recognizing that you are enough. Truly loving who you are is a process, but once you get to that point, your entire life will change for the better. You'll compare yourself to others less and compliment yourself more. These celebrities are experts on being content with their bodies, learn their ways!
Fake it 'til you make it has never been truer. The best way to achieve self-confidence is to practice it. This means taking cues from other confident people you know, dressing in a way that makes you feel good, and enhancing your skills in order to maximize your true potential.
One of the worst things you could do to yourself is not taking risks. It's a vital part of the growth process because it allows you to step outside your comfort zone and explore other opportunities. Allow yourself to have new experiences and try things that you are afraid of. This way, once you excel at it, it will boost your confidence and fuel the drive to engage in even more things.
I can't stress enough on the value of having a positive outlook on life. If you see yourself in a negative light, you will never be able to exude confidence because you'll always have self-doubt on your shoulder. Put some positive enthusiasm in your daily interactions and constantly use words of affirmation that will build your confidence.
Get your cameras out; it's go time!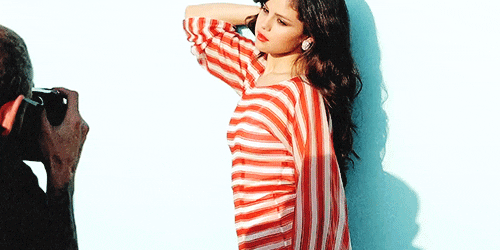 Cover Photo Credit: Splash News
PROMOTED STORIES
MORE NEW YOU