Seven Ways To Be The Best Bridesmaid, Ever.
You've been your BFF's right hand for practically your entire life, so being her bridesmaid should be a piece of cake, right?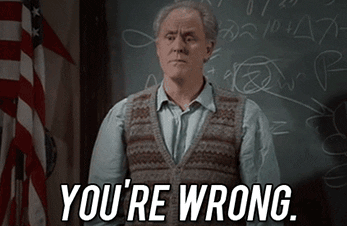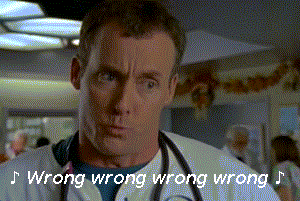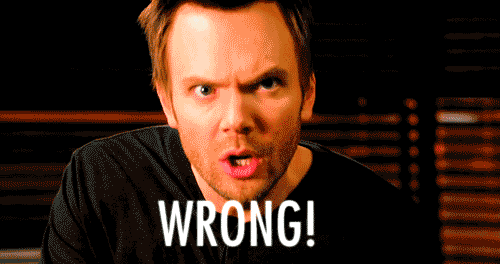 The truth is, being a bridesmaid can be a stress-free process as long as the bridesmaid is willing to put in the work. But if there's one common thread of opinions from every bride, it would have to be that they probably should have been wiser when selecting their bridesmaids.
Personally, I carefully handpicked my bridesmaids to ensure that my wedding planning process would be that much easier. While I was fortunate enough to have a bunch of friends who cooperated with everything, some people just aren't that fortunate.
And no, your bride shouldn't expect you to be at every appointment she has down to the cake tasting, spend $500 on a dress you'll probably never wear again, and expect you to be her personal maid for months on end, but if you've committed to the role, she should expect that she can rely on you for solid advice, comfort, and a helping hand.
But whatever you do, please don't be Megan.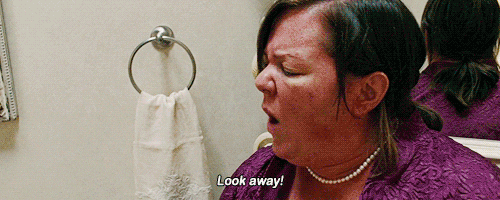 If you're still unsure what exactly your role as a bridesmaid consists of, we've rounded up seven things you should do when being the best pal to the leading lady on her special day.
It's okay to say no.
Yes, you read that right. Just because you're asked to be a bridesmaid, doesn't mean you have to say yes. If you know you're not able to commit to the role or afford all the extravagant festivities the bride has planned, please say no. For several months leading up to the wedding, you're expected to be fully invested in the needs of the brides. Anything else that happens in your life will most likely be secondary so make sure you can handle it.
Just wear the bridesmaid dress
For crying out loud, please stop complaining about the dress the bride chooses. Of course it's always nice if you are asked for your opinion when selecting the dress, but make no mistake, the bride is under no obligation to do so. It's her day and vision, which means she probably had the dresses picked out from before she even met her fiancé. Therefore, be as graceful as you can when commenting on the dress and support the bride in her final decision. It's one day, it won't kill you!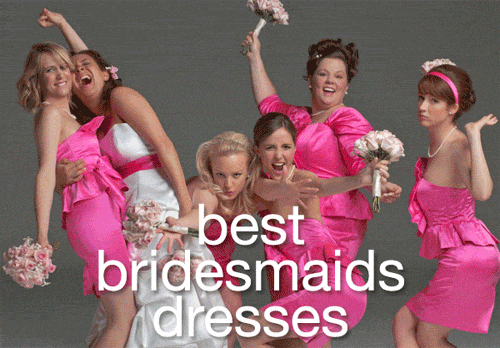 Bite your tongue
This is the golden rule for all bridesmaids: If you don't have anything nice to say, don't say anything at all. This doesn't mean you have to fake it. If you have a strong opinion about how the bride can potentially make something better, say it. Just ensure than you're watching your tone at all times. Brides tend to be a little bit on edge during the planning period, so it's important to watch how you say things and think before you speak. Also, don't speak badly about the bride's decision to anyone who she knows. This will only have a negative ripple effect in the long run.
Be a good listener
This is another huge one. One of the best things you can do as a bridesmaid is just to listen. While your opinion may not always be needed, the bride will always need someone to vent to. Pick up the phone (even when you don't feel like it.) Being an active listener means that you'll be in tune with what the bride truly needs as opposed to zeroing in on what you think she needs. You should also offer helpful suggestions as you listen keenly to what the bride is saying. Whether she just wants to vent about the florist ordering hydrangeas instead of lilies or the fact that her guest list is exceeding her budget, your listening ear is vital in being a source of comfort and reassurance for her.
Be a team player
So maybe you do have the most history with the bride, but this doesn't mean you get to run the show. Disagreements between bridesmaids are inevitable, but how you handle them will be the key to making you a stand-out bridesmaid. It's not a competition so you don't need to fight to see who will be the best bridesmaid. Work out a plan to decide who will do what based on the different strengths each bridesmaid has, but don't stop there. Make sure that if your part is taken care of, you are constantly checking in with the other bridesmaids and maid of honor to see if there is anything else you can help with.
Plan her bachelorette party, not yours
Don't assume that the best Bachelorette party is the one that involves getting completely wasted at a strip club. Take into consideration who the bride truly is and plan the party accordingly. The bride could want a five-course brunch, tea party, or a fun night in with her girls so don't be afraid to ask her if you need to, not everything has to be a surprise! However, if you do the traditional route, please don't be that friend who everyone has to take turns watching all night. Know your alcohol limit and be aware of your surroundings to ensure a fun yet safe night out.
Go the extra mile
It's always the little extras that a bridesmaid does that takes her to a whole other level of awesomeness. Think outside the box to do things for the bride that will leave her heart filled with gratitude. You can make a playlist for her big day, put together a book with pictures and quotes from all the bridesmaids, (my bridesmaids did this) make the bride a survival kit with everything she may need on the wedding day from hair pins to Advil, or even a special video tribute with well wishes from all the brides' loved ones. There are so many little things you can do to add a unique touch to the wedding as well as leave a great impression with the bride, and it doesn't have to cost you a thing!
And now, the award for best bridesmaids goes to, you. Duh!

PROMOTED STORIES
MORE NEW YOU