A Yoga Class a Day Keeps the Dementia Away
June is Alzheimer's Awareness Month, which makes it a better time than ever to invest in your brain health. How can you do that? It's actually very simple: Yoga.
We've all heard that yoga is good for your physical and mental state but a recent study published in the Journal of Alzheimer's Disease done by researchers at University of California proves that yoga does, in fact, help to strengthen brain function.
They began the study by recruiting 29 Los Angeles area adults, under the age of 55 years old who were anxious about the state of their memories. Brain scans and cognitive tests were performed and found most of the participants to have a mild cognitive impairment, which could be a precursor to dementia.
The volunteers were then divided into two groups. One began a brain-training program that involved an hour a week of classroom time and were sent home to practice series of mental exercises designed to bolster their memory for about 15 minutes a day. The other group took up yoga. For an hour each week, they visited the UCLA campus to do Kundalini yoga, which involves breathing exercises, meditation, and poses. The researchers chose Kundalini yoga because it is generally easy for those who are new to yoga or out of shape. The yoga group was also taught a meditation type known as Kirtan Kriya, which involves repeating a mantra while simultaneously dancing with repetitive hand movements, and were asked to meditate this way for 15 minutes every day. Making the total time commitment the same for both groups. Both groups practiced their programs for 12 weeks, then returned to the lab for a post-program brain scan.
Now, all of the men and women were able to perform significantly better on the cognitive tests. But only those who had practiced yoga and meditation showed improvements in their moods and attention. The yogi group also scored lower on a potential depression assessment, and they performed much better on a test of visuospatial memory (a type of memory that is used for balance, depth perception, and the ability to recognize objects and navigate the world) than those in the brain-training group.
All in all, the difference between the two groups was extremely recognizable at the end of the 12-week study. The yoga and meditation group showed significantly more improvements in mood, visuospatial memory, and attention.
So roll out that yoga mat and get to movin'! As a fellow yogi, I promise you won't regret it. Namaste!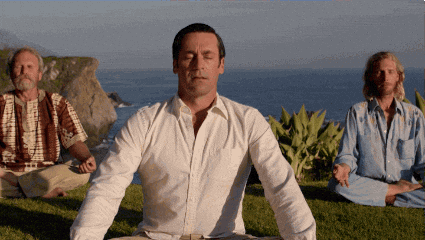 PROMOTED STORIES
MORE NEW YOU